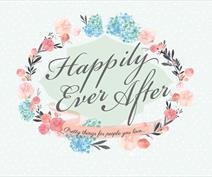 Visit our Sister Site
Visit our new sister company Happily ever after....perfect for all those extra touches x
Sale
Throughout the year we have a selection of Sample gowns available at discounted prices, these dresses are in very good condition (we look after our girls) so its a brilliant chance to own a fabulous dress at a fraction of the cost...
Sample gowns are available straight off the peg so if you need a dress quickly this can be the answer, when buying a sample gown it doesnt mean you miss out on the Fairytale experience....You use our freelance seamstress like all our Fairytale brides, coming back for accessory consultations and that all important final steam a few days before the wedding.....
Click on the links below.... All our Blue and Beautiful by Enzoani dresses are half price prices start at £200!!!