Hello, Welcome to Fairytale Weddings...
We are a family run Bridal Boutique that loves weddings and a love story and we are waiting to hear yours… We have been helping brides find their dream dress for over 11 years and with our handpicked bridal designers we can't wait to help inspire you with your dream dress and Happily Ever After....
Sample Sale Time ~ Saturday 8th October
It's that time of year for our big sample sale....for one day only samples available for more than half the price....CICK HERE to book an appointment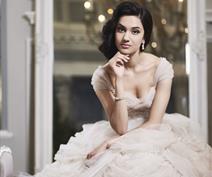 Ian Stuart Designer Weekend
Saturday 15th & Sunday 16th October
Don't miss the chance to preview the incredible 2017 collection By Ian Stuart.... Please CLICK HERE to book an exclusive appointment .